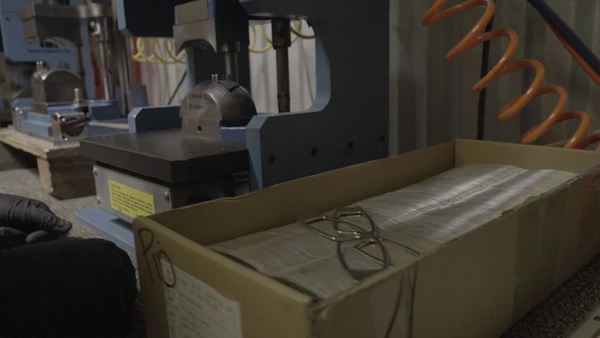 THE JOURNEY BEGINS
All Fast Metal Aluminum Sunglasses start their journey as a sheet of 7075 Aircraft-Grade Aluminum right here in Arizona, USA.
They are cut into their frame style and bent into shape with a hydraulic punch and die press.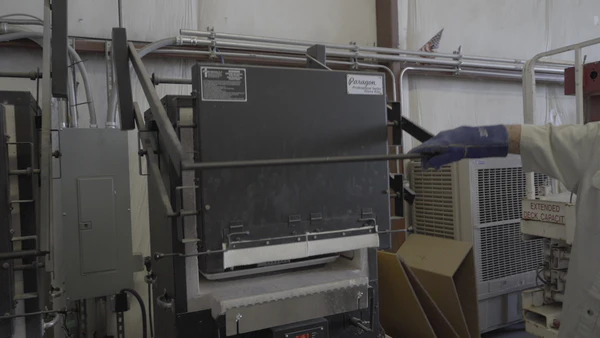 TRIAL BY FIRE
The bent frames and temples are heat-treated at 1000 degrees Fahrenheit, water quenched, then heat treated again for over 24 Hours to ensure durability.
After they emerge, they are refined through tumbling and sandblasting processes.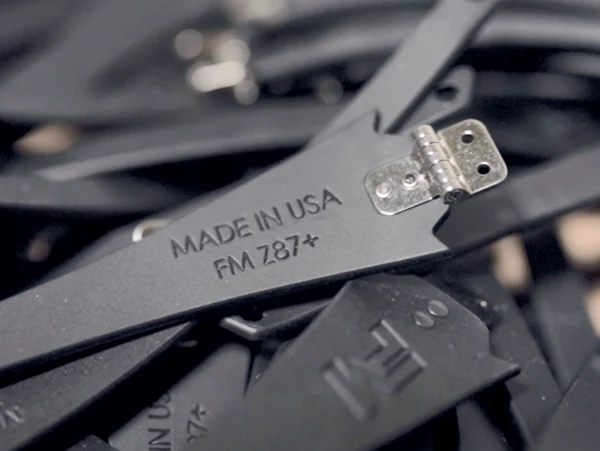 METAMORPHOSIS
The frames and temples receive their anodize or Cerakote finish and the temples are riveted to the frames with an industry-leading seven-barrel hinge for durability.
Once fitted with our patented interchangeable lens inserts, they are ready for lenses!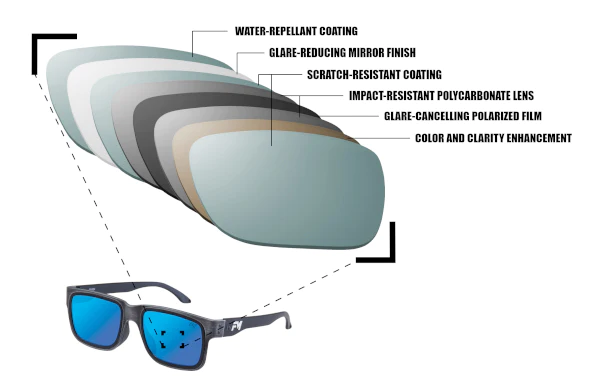 QUALITY IN FOCUS
Fast Metal's signature high-quality lenses are manufactured specifically to excel in quality, clarity, and durability. You'll see the difference immediately and won't want to wear anything else ever again!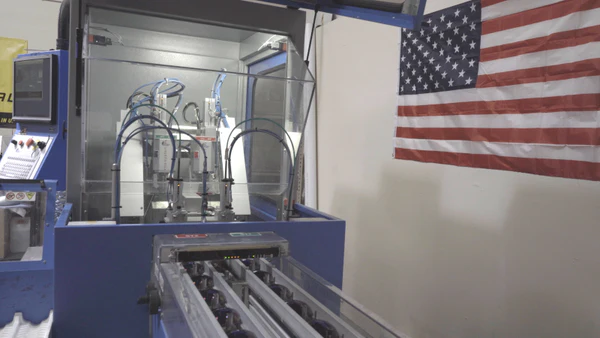 THE CUTTING EDGE
Lenses are loaded onto precision high-volume cutting machinery and cut to fit the frame style. They are then laser-engraved with the Fast Metal logo and our ANSI Z87+ markings and installed into their frames.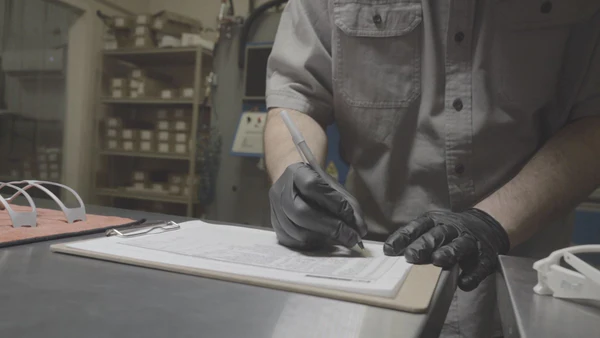 INSPECTION AND PERFECTION
After lenses are installed, each pair of Fast Metal sunglasses have their hinge screws tightened, and the frame fit checked and adjusted. They are then cleaned and undergo a final QC for any defects, and packaged.
Even the packaging is designed to withstand the beatings doled out by today's shipping couriers and still deliver your sunglasses to you without a scratch or dent.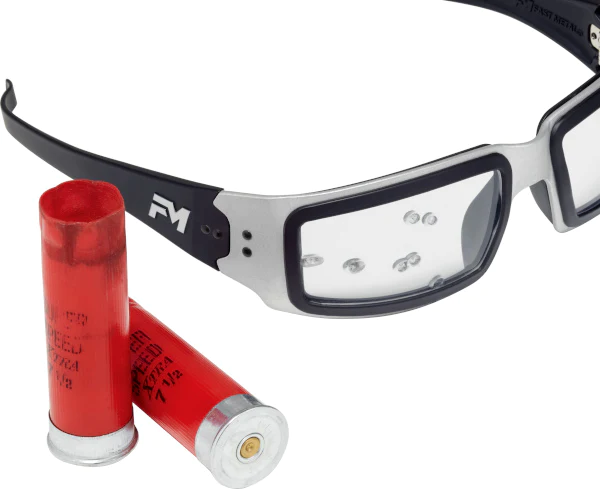 SAFETY IN STYLE
The regular and hybrid versions of our Speed Demon and Pioneer Sunglasses meet and exceed the ANSI Z87 certification for safety. This is indicated by the Z87+ and FM+ markings you will find in subtle places on each pair.
This means your regular and hybrid Speed Demon and Pioneer can not only function as certified safety glasses on the job, but can also protect your eyes from a steel ball impact at over 100 miles per hour.